About Us
Interfin SoftLab is a software company that provides business solutions for investment fund management companies, brokerage houses, money market and capital markets participants.

Our goal is to provide cutting edge software solutions designed according to our clients' requirements that will boost their businesses.

As a member of the Banja Luka Stock Exchange Group, we are already recognized by our clients through complex projects carried out in domestic and regional capital markets. We are a young yet an experienced team inspired to create efficient software solutions that will create comparative advantage to our clients.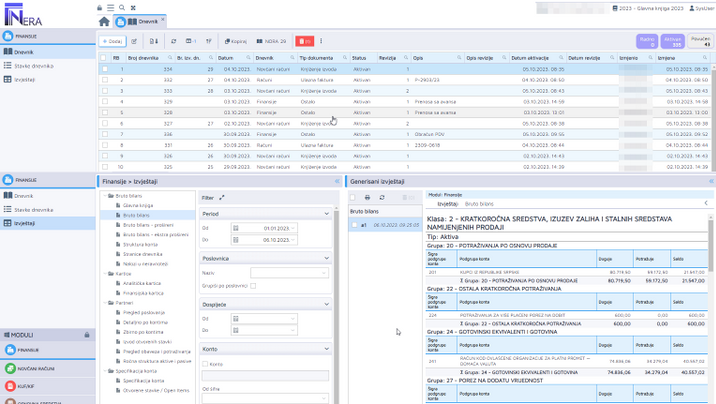 Finera
Accounting software built with latest web technologies
Highly integrated and automated accounting processes
Accounting for multiple companies in one environment
Multi-user support with the ability to clearly define roles and permissions
Predefined reports
APIs for integration with third party software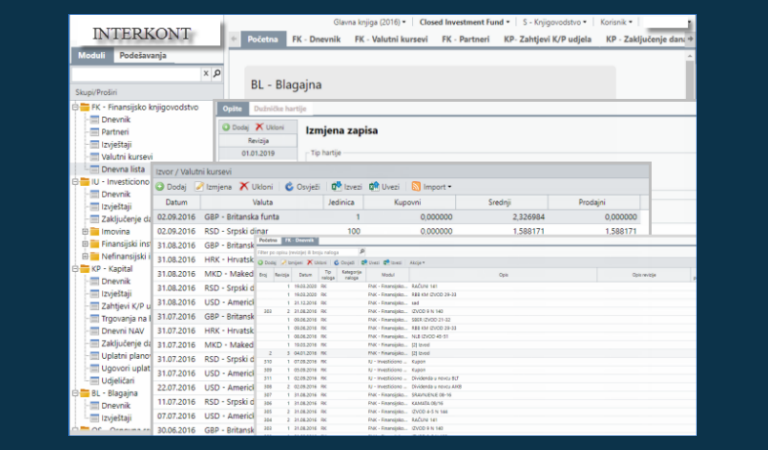 Interkont
Web based accounting software
Investment funds and portfolio management
Recognition and valuation of financial instruments
Daily NAV calculation
Purchase and redemption of units
Automated accounting
Official and custom made reports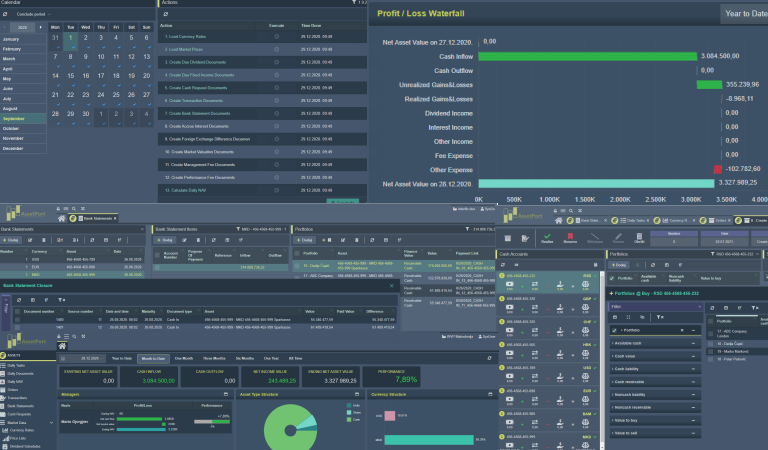 Asset Port
Software solution for individual portfolio management
Recognition and valuation of financial instruments
Cash in and Cash out requests
Automated daily NAV Calculation
Direct access to check your portfolio performances any time
Analytical and graphical analysis success tools of individual portfolio or manager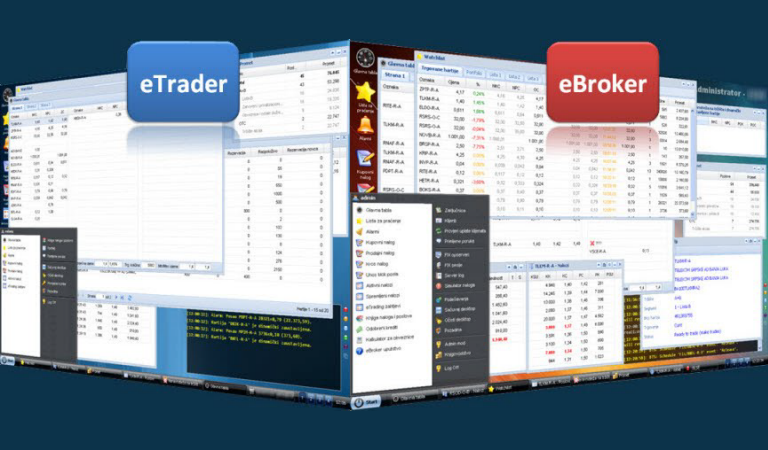 Broker Office
Web application based on FIX protocol for brokerage houses
Maintenance of clients' records
Management and valuation of clients' portfolio
Monitoring trading activities (prices, orders, markets)
Real-time orders execution
Multiple market access
eTrader for clients direct market access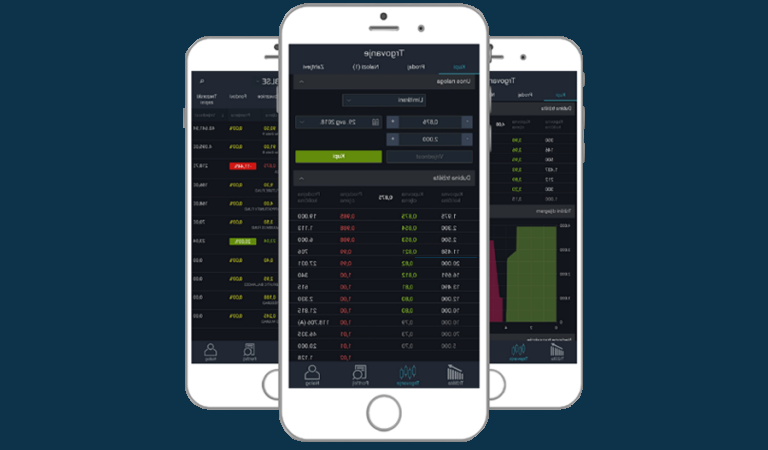 M Trader
Trade from your mobile phone
Buy and sell securities in an easy way
Check your money and portofolio any time
Watch the market and your trades anywhere you are
Trade safely using two-factor authentication (2FA)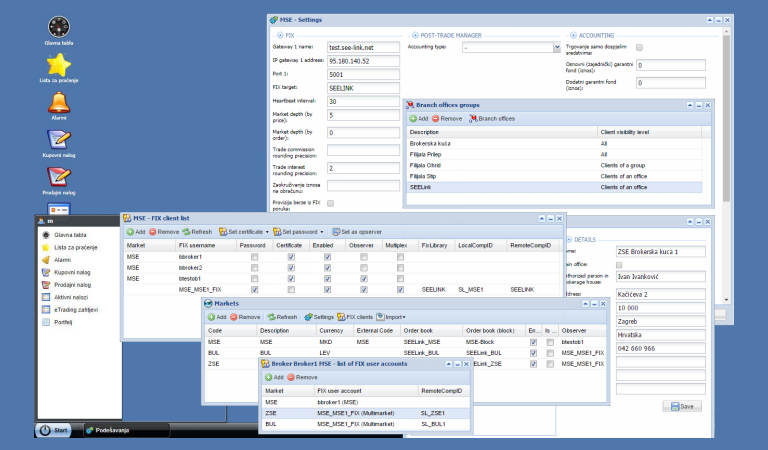 SEE link
IT provider to the communication server and interface of SEE link system (FIX, API, FEA)
System allows investors to participate on the regional markets easily and efficiently without opening an account in each country
Order routing system facilitate order-routing between brokerage firms from different countries in SEE region
MLC System
Multilateral debt netting system (offsetting claims against liabilities)
Access to the system through an MLC web service
Multiple access possibilities (directly, through a bank or intermediary)
Algorithm that finds largest amount of debt to be netted
Automatic generation of valid accounting reports
Receivables transfer in multilateral cession
Selling receivables in auctions (factoring)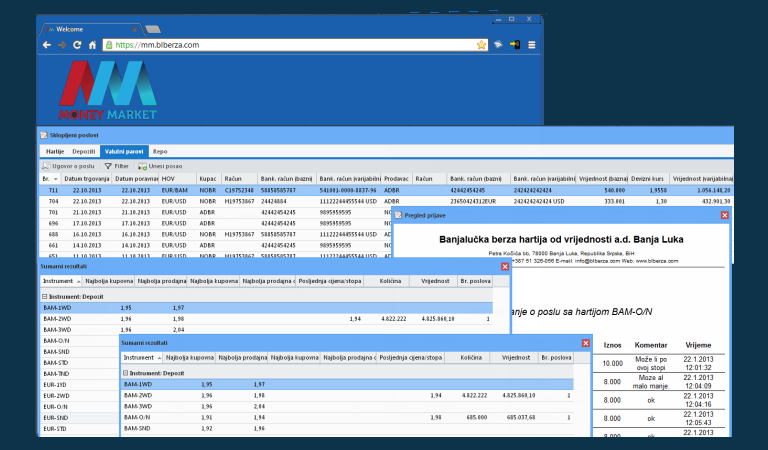 Money Market
Web application for bilateral trading REPO, T-bills, deposits and FX
Entering quotes and market depth
Negotiation and trade execution
Generating contracts and reports
Calculation of yields and reference rates
Generation of trade reports for CSD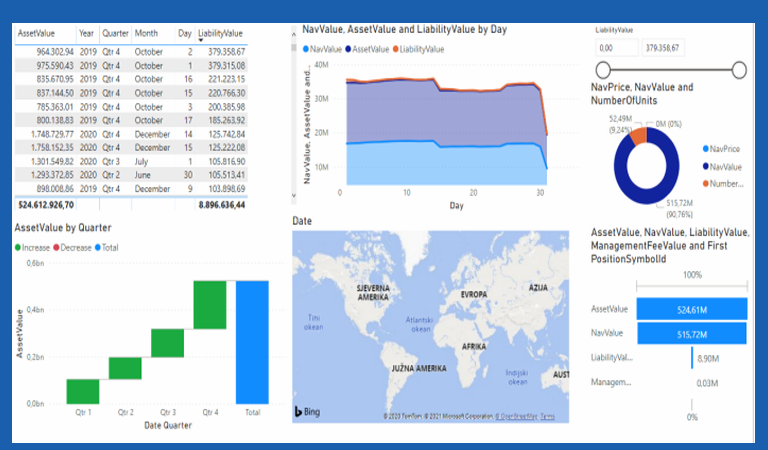 Business Intelligence
Mining and analyzing business data
Implementation of Data Warehouse strategies
Defined Key Performance Indicators
Detailed picture of a business and its current state
Historical and real-time data
Visualization tools for presentation
Alerts for your business processes
Custom development and project management
In addition to our services we offer custom development services to our applications
Interface for financial services
Integration with Internet banking system and web services
Automated email delivery to unit owners and clients
Retrieval of instruments price and exchange prices
IFRS Accounting
Investment funds accounting
Pension funds accounting
Investment fund management company accounting
Brokerage houses accounting
Cloud
Hosting services for users of our applications
Business intelligence
Business intelligence development
Data visualization and reports automatization
Consulting BI, client training and education
Our Skills
Young, yet highly experienced and enthusiastic team. Technologies we mostly use:
Facts
Numbers about us, at first glance: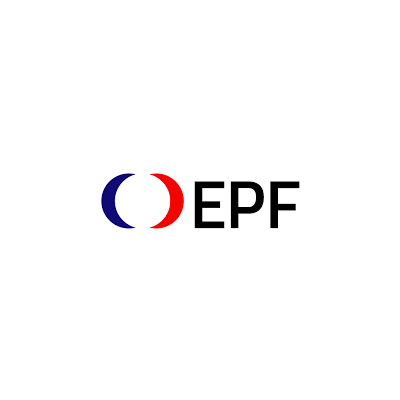 EPF Banja Luka
CEO

Interfin SoftLab has demonstrated a valuable understanding of our needs and thus helped us to achieve our goal of establishing the first voluntary pension fund in the Republic of Srpska. Their team is fully committed and open to suggestions with an excellent understanding of our industry.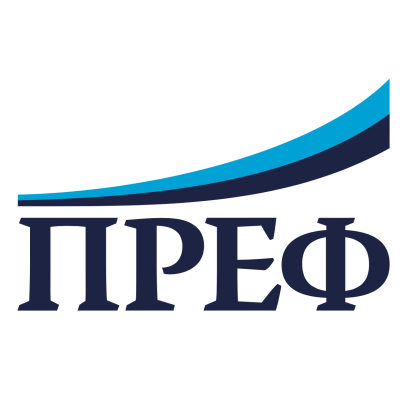 PREF Banja Luka
Application user

Passionate and goal-oriented, the Interfin SoftLab team produced high-quality solutions at excellent value.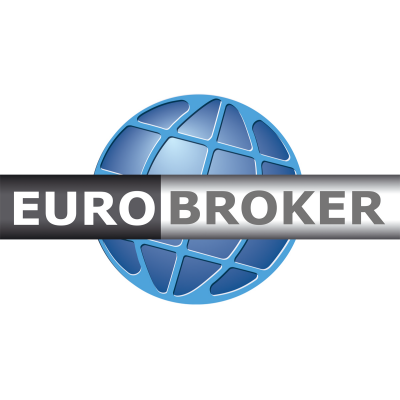 Eurobroker Banja Luka
CEO

We have worked with Interfin SoftLab on various projects, and find that they provide quality service and expertise for our programming needs. It is rare to find a service provider with such professional consistency - they are a valued service provider to our business!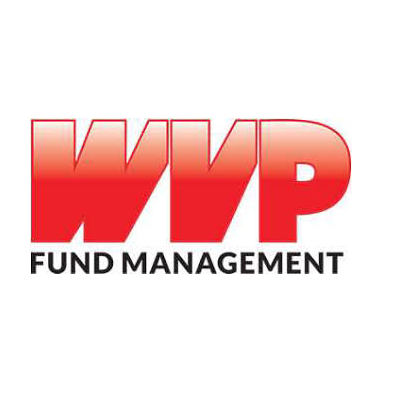 WVP Management Banja Luka
CEO

We would definitely recommend Interfin SoftLab. They are always on time and get things done very quickly. Interfin SoftLab let us know from the beginning 'Tell us what you need and we'll get it done.' They have been true to their word and exceeded our expectations.

Contact Us
If you require additional information please send us an email to office@interfin-softlab.com or fill out the form and we will get in touch with you shortly.
Address
Petra Kočića bb, 78 000 Banja Luka,
Republic of Srpska,
BIH